Daily Fantasy Soccer Strategy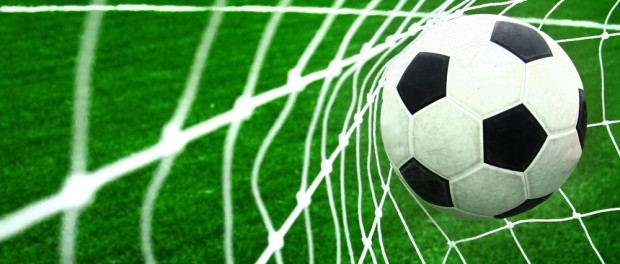 If you're a fan of daily fantasy soccer, you're probably looking for the best strategies to win big prize money. Thanks to the increasing amount of players getting into this fantastic sport, the prize pools just keep going up and up. Before you start building a roster, be sure to stay in touch with a few basic strategies to win as much money as possible playing daily fantasy soccer.
Building Your Starting Lineup
In building a starting lineup, keep in mind that each daily fantasy soccer team and each site that offers games generally has Twitter accounts. So do the leagues for each sport. This means that you can see starting lineups on Twitter and then retweeted by each league right after they're posted. This makes Twitter a very valuable source of information on who will be playing each day.
Goalkeepers and Defenders
Roster-wise, it's important to keep in mind some rules about goalkeepers and defenders. First, you need to stack the goalie with 2 defenders, and to win one, you'll need your backline getting the clean sheet bonus — and the win as well. This means looking at spreads to figure out who will work best for your roster. Generally, all you need to do is find underdogs that have lower numbers of goals predicted and then snag the goalie who is on the opposite team. Then determine which backline players you should put with him. For a site like DraftKings, you can look at 2 main defender methods for point scoring. For example, if a player is on the wings or is an LB/RB, they'll get bonus points for moving up field or making crosspasses. So be sure to look for these few key strategies — and especially be on the lookout for underdogs as well.
Research
In doing research for daily fantasy soccer, be sure to stay in touch with the league's website for the game you choose. This will show the betting lines, and give you a chance to read the forums for your sport. Reddit is a great source of information as to who is best to draft on each area.
Watch the Games
Additionally, you should be watching the games. While this seems like a basic facet of daily fantasy sports, many folks don't even watch at all. But you need to be able to see how each side functions, what players are involved in various part s of the games, and to truly understand how soccer works. You can't just look at stats and numbers and expect to see huge points. You will see much better lineups if you watch the games on a regular basis.
Look at League Tables
Secondly, be sure you are looking at league tables. This will give you an idea of matchups. You will notice the top five or six teams are competing for Champion League spots and the title, so you will definitely want to keep an eye on those. Then you'll also see the mid-table groups, who are good teams but aren't quite able to get into the top. These will be somewhere between the eighth and fourteenth spots. Again, look for underdogs. Teams that are having a hard time getting enough points just to stay in the league will be seriously desperate for any game they can win, so if you get some players who are putting in their best work, you might score major points.
Read Match Reports
Also, be sure to read as many match reports as you can. You can get access to these on the BBC Sports website, the US soccer league sites, or wherever you happen to be playing. Just by looking at these reports for a few minutes, you'll get an idea of who is injured, who is up and coming, who is putting in lots of positive performances, and who isn't.
Review Game Logs
Lastly, remember that game logs are critical. You need to know when minutes are played and how often players are being subbed. Keep an eye on crosses, shots for each player by average, and goals/assists. If you can figure out how likely players are to score based on matchups, you can build a better lineup.
Strategy is Key in Daily Fantasy Soccer
Remember that in daily fantasy soccer, shots, crosses, and fouls drawn are the floor for midfield and attacking soccer players. And goals and assists are the upside. As long as you have a good strategy in place, you'll be able to win some major points at daily fantasy soccer — and consequently, big money, too. Just take the time to do a bit of research, watch the games, and review logs, and you'll be ahead of your competition by a huge amount.