OwnThePlay Review
A new daily fantasy sports site, OwnThePlay has a unique proposition in that it aims to level the playing field of DFS sites. For this reason the site offers total transparency — such as publishing athlete ownership percentages as they are updated. The reason they're doing this is to avoid the insider fantasy trading scandals that DraftKings and FanDuel (OTP's competitors) were involved in.
Games Offered on OwnThePlay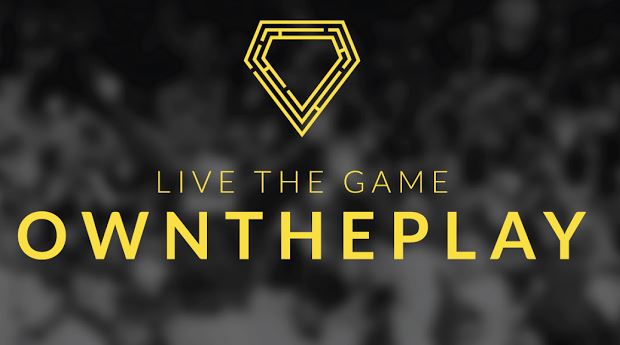 Right now, OwnThePlay offers fantasy football, fantasy baseball, and fantasy eSports such as League of Legends, and fantasy CS:GO. Getting started is easy — you'll just need a $1 deposit to begin playing. You have up to $4000 payouts, which will continue to increase as the site gains popularity and signups. OwnThePlay is currently the only site that offers eSports such as League of Legends in fantasy form.
Increased Transparency Through Real-Time Ownership Percentages
The great thing about real time ownership percentages on OwnThePlay, which his one of the most important selling points of the site, is that you can see displays in the draft room as lineup percentages for each athlete are chosen. For example, if you've chosen 200 lineups over various tournaments for the play period, you can see up to the moment stats for any games you've picked.
Real-time fantasy sports ownership is critical because these percentages are updated per second in the draft room. If other players draft the same people you are looking at, the ownership percentages with go up as well, increasing transparency.
Fantasy sports should be thought of as skill games — which is why they are considered legal within the US and are exempted from UIGEA regulations. OwnThePlay aims to bring legitimacy back to fantasy sports and eSports. The site aims to do third party audits on policies and will ban any employees they catch playing on daily fantasy sports sites — which is another move made by the company to encourage transparency.
Picking Your Draft on OwnThePlay
So how do you pick a lineup on this site? In essence, you'll start with the normal 50k that you have on most sites to draft players. For football, as an example, you'll need to fill the QB, two running backs, two WR positions, a TE, a Flex, a K, and a D/ST. Depending on the sport that you select, of course, these positions will change.
User Experience
The user experience overall for the site has been positive. It's a fairly simple interface, where you can see players, statistics, lineups, and sports displayed right there when you first sign on. You will see Entry Fees, payouts, Start Time and Entry numbers, and of course the sports playable. There is also a strategy section of the site, where you can read about whatever sport you're considering getting into — and what strategies might be best.
Referral Links to Earn Bonuses
In addition, you can actually earn free money through OwnThePlay through their referral program. If you tell other users about how to play on the site, you can earn $1 to receive $5 tournament dollars, and go up to $250 to receive a 10% bonus in tournament dollars for every referral that uses this specific promotion. You can see social media icons spread throughout the website, which will let you share your referral link easily through whatever sites you're using. Your promo code and referral links can also be found in the "my account" screen on the homepage, so it's easy to share your link with anyone.
Scoring Rules and Drafting
As with most fantasy sites, OwnThePlay includes unique scoring rules. To ensure fairness, they allow users to enter multiple tournaments at the same time. You can select filters to see sport/start time, and enter each game at the same time in the lobby. All their scoring rules are listened directly on the blog for OTP's main site. For example, in CFB college football scoring, you'll lose 2 points for a lost fumble or interception, while receiving 6 points for a receiving TD and a rushing TD. To select your tournaments, simply choose a sport and start time, then click "enter all".
Here you are brought to a screen listing of each tournament and total entry fees. Clicking "draft lineup" lets you build your draft, and then clicking "play now" will start the tournament. This is another way of leveling the playing field by saving a ton of time in the draft and game/tournament selection process.
Conclusion
Ultimately, OwnThePlay is a great site for someone who wants to enter multiple fantasy games at once, to play eSports on a DFS site, or simply wants to know you're getting the most fair and legitimate experience possible. A new site with many promising features, OTP promises a fantastic experience for DFS fans. You can get started right away by signing up at OwnThePlay.com.