Fantasy Aces Review
FantasyAces.com is one of the best new sites for fantasy sports out there. In addition to unique contest types, large prize pool championship events, and flexible salaries for contests, this site also includes useful scouting tools to help players draft new teams. In our review of FantasyAces, we'll discuss the site's main features, functionality, and unique offerings.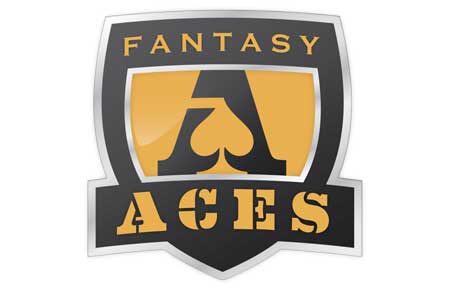 The Opening of Fantasy Aces in 2013
The site went live in 2013, on the day of the MLB opening. Since that opening, the site has expanded to all major US pro sports competitions, including college football. Their user interface is one of the best, providing clean, easy-to-navigate pages. Their biggest contests actually fly the players out for live finals so they can compete for the biggest cash prizes together, in person.
A Comprehensive Review of Fantasy Aces
Fantasy Aces Interface and Features
At first glance, Fantasy Aces looks like your average daily fantasy sports site. Like most sites, you simply register, log in, draft a team and get some quick cash. However you'll soon see that the site offers a lot of unique features that make it different. First of all, FantasyAces has a unique format known as "SalaryPro." in this contest type, you can go lower than your salary and receive a fantasy points bonus, if you don't use all your money. If you go above the salary limit in drafting players, you can receive a points deduction. There is also a scouting tool that allows you to research and compare players across a variety of stats.
Like most Fantasy sites, it hosts your standard multi-person tournaments, including Heads Up, Winner Take All, 50/50, Qualifiers, GPP Tournaments, and Survivors.
Fantasy Aces Championships
If you're a fan of statistics and have a good eye for value, this site is one of the best out there. While they're still growing, they already have some impressive larger contests, such as a $100K NBA championship they hosted live in California. Finalists were flown by the company to Newport Beach and could stay for two nights at the Balboa Bay Resort. Then, they got to participate in a Friday night yacht party before the big game, where they then competed in the final. The first place winner banked $40K.
To get into these competitive championships, you'll need to win the site's qualifier. It runs every Sunday beginning Sept. 7, and costs $109 dollars to enter. The top 25 players win cash including first place winnings of $100k and a flight/hotel/pre party event and championship NFL Party. You don't have to enter the $109 game either — you can enter smaller qualifiers that start as low as $5.
Drafting a Team on Fantasy Aces
For NFL games, fantasy aces lets you draft based on a slightly different system than most sites. You draft 2 quarterbacks and 2 flex spots, building your roster. They do require you to take a kicker. But you can also choose some great running backs and defense, so drafting is a cinch. You'll have $55,000 to spend on 11 players.
Withdrawing Money
To get your money, you can either use PayPal as the industry standard or request a check from Fantasy Aces. PayPal withdrawals take 24 hours, while checks take up to 15 days. If you win more than $600,you will of course have to provide valid social security numbers and personal information for tax purposes.
Mobile Functionality
As of yet, the site does not have an app built specifically for it. However, you can still navigate the site through your phone using the browser version — which is still pretty good.
Player Base and Deposit Bonus
There are at least 5000 players signed up for the site right now, and more are registering every day. The more people sign up, the better — and if you refer friends, they'll get a $250 deposit bonus. Definitely it's a site you want to get as many of your buddies involved with as possible.
Another note about the bonus on your first deposit, which all new signups automatically qualify for: once you deposit at least $5, Fantasy Aces will match dollar for dollar up to $250 whatever you put in. This bonus is released in increments at a rate of 5%, and is added to every entry fee you pay for a contest. So, when you enter a real contest with real money, an amount that's equal to %5 oft hat entry fee will show up in your real money balance — and you can use that money to buy into bigger and better tournaments. At the time of signing up, you may see a spot on the deposit page asking for a promo code, but no code is necessary to get the bonus. You can sign up for Fantasy Aces right here and get your bonus right away!
Ultimately, Fantasy Aces caters a bit towards experience fantasy sports fans with the SalaryPro formats and its advanced scouting tool. Of course, if you're new to fantasy sports, that's fine too — you'll still be able to use the site without problems. Either way, signing up on this site will be a great way to enjoy playing fantasy sports and banking some serious cash at the same time.