Draft Ops Review
If you're looking for the best sites to get started playing fantasy sports on, Draft Ops recently made some huge sponsorship signings, and definitely makes the cut. Having just featured its debut recently, this site shows immense promise as one of the most reputable, easy-to-use, and unique daily fantasy sports sites to choose from.
Draft Ops Review: Great for Beginners and Experts
No Salary Cap at Draft Ops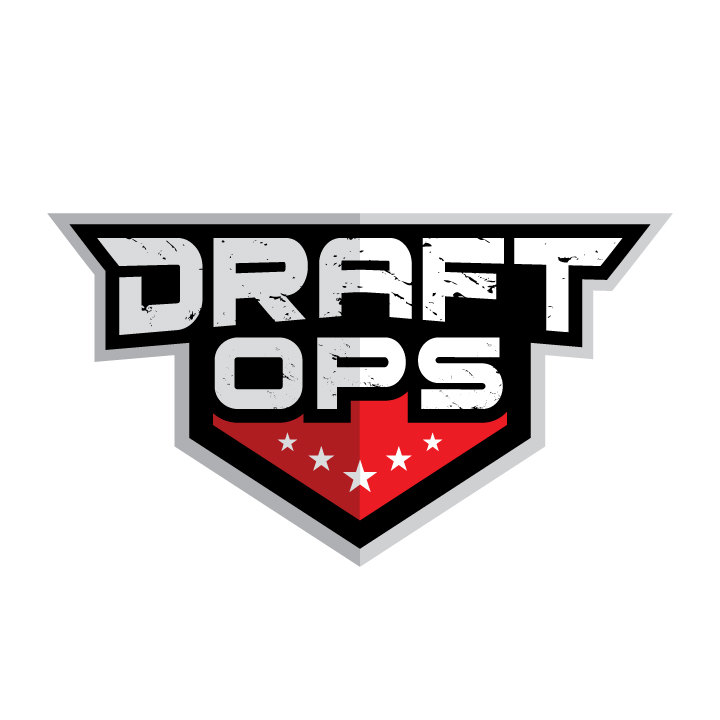 At one point, Draft Ops used to focus just on MMA, but then decided to branch out and include fantasy sports for all different sites. One of the great things about the site is that there is no salary cap whatsoever, aside from a few MMA-specific tournaments. While this might take the challenge out of fantasy sports for experienced fans, causal and hobby-based players can get into the game much more easily at Draft Ops.
Great Funding Means Good Site Growth
In addition, Draft Ops is very well funded, having gotten a sponsorship from the Barclay center in Brooklyn. They've raised more than $7 million just from the previous owners of the Tropicana in Las Vegas, so that's without public funding. Why is funding so important? Because typically, smaller daily fantasy sites that fail to take off do so because they lack adequate funds. You may lose a lot of money when first starting a DFS site, so being well funded is critical.
Draft Ops User Interface and Design
The site itself looks fantastic, with a clean and easy to navigate user interface. The lobby lets you pick from mission types, sports, and entry price range to sort. Players can also sort mission by keyword. Draft Ops offers GPPs, 50/50 league games, head to head, and Pick3. Pick3 is a unique type of game on this site where users pick 3 players from a particular sport who they think will perform well — and of course, no salary cap. The site automatically pairs up that player's lineup with other players once the contest starts. Additionally, Draft Ops offers a type of game called Single-Stat Challenge (SSC) where you get to select certain players who exceed predetermined stat lines. The payout is a multiplier based on the number of players you select.
Depositing and Withdrawing Funds
Like most sites, PayPal is the method of choice for depositing and withdrawing funds. Customer support is also readily available, something many other sites don't have in such copious amounts. They have a chat feature on the site and can quickly answer any questions you might want to know. During NFL season, the site also has live customer service phone support.
To sign up on the site, if you use our referral link you'll receive a 60% deposit bonus, up to $240 — which is very generous. You'll only need to use the promo code "Grinders" to do so.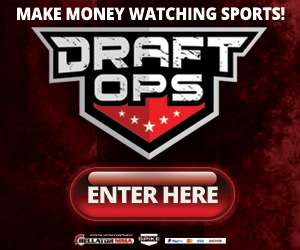 How to Get Started Playing on Draft Ops
Once you have chosen your sport and the game type you want to player, you can see basic options on the site. These include the lineup, scoring options (which explains site scoring), prizes, and entries, which shows other users within your tournament. You also get the option to invite your friends to play with you. Once you've chosen a contest, you will be taken to the Build Lineups page. Then, when you finish building a lineup, you will be taken to the Upcoming Contests screen so you can see where you've entered.
Another unique feature of Draft Ops is the app available in the App Store for iPhone. Just like the site itself, the app lets you do anything you wish. It's already quite slick and smooth with more feature enhancements to come as the site develops. So you can play daily fantasy games while you're headed to work in the morning, or coming back on the evening commute.
Try the Site Out With Fantasy MMA
To play Fantasy MMA on Draft Ops, you can start by selecting a basic five-fighter lineup. This will show you all the fighters expected to compete in the next event. Fighters' salaries will be determined by how well they did in previous sites, not with what the actual fighters make in real life. Scoring is done through two ways: moves and fight conclusion bonus. Move scoring involves +1 for significant strikes, +.5 for advancing position, +2 points for takedown, and +3 for reversals. Also, you'll receive +4 for KO's on an opponent. For fight conclusion points, you get +150 for a first round in, +100 for 2nd round win, +75 for 3rd round, +50 for 4th round, and +25 for decision wins. Winning, of course, it simple: just score more points than anyone else in the competition — and win real money.
Draft Ops is definitely one of the best new fantasy sports sites for fans of all skill levels, though beginners will definitely find the lack of salary cap to be a great bonus. You can get started on any of the basic fantasy sports genres, whether it be football, basketball, baseball, MMA – you name it. Give the site a try today!