Daily Fantasy Baseball Draft Strategy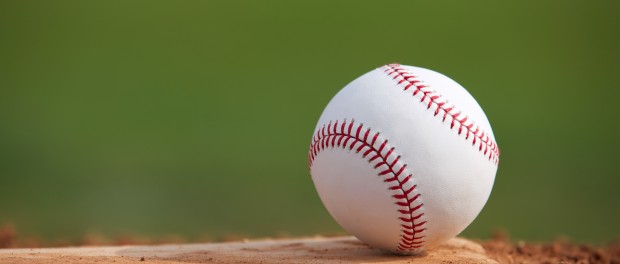 If you're wondering how to win at daily fantasy baseball, there are certain tips and tricks that can help to increase your odds a great deal. For example, learning the specific rules that cater to your site of choice will help — as will knowing the stats of the players you're drafting for each week. Here's a quick rundown on how to win at daily fantasy baseball using some basic strategies to pick a winning draft and win more money.
Daily Fantasy Baseball Strategies to Pick a Winning Draft
Test the waters first
Don't get involved in really expensive tournaments until you've started with lower stakes and cheaper games to get a feel for when you should be spending on big hitters — or when to simply select a cheaper player instead.
Know the specifics of your site's scoring system
Each site that lets you play daily fantasy sports has a different scoring system. For example, with FanDuel, you will have to start a single pitcher, an infielder at each spot, and 3 outfielders. This is fairly standard for MLB. Since FanDuel also requires you start players from at least 3 different teams, you can't just select hitters all from one single MLB team. Taking this into account is important in developing your strategy.
Keep in mind as well for FanDuel that points by themselves don't mean that much; it's more how the points compare to each other. Fore example, if certain stats like home runs are more valuable, you should be looking at those when you're developing projections. Home runs being worth 100 points and singles being worth 90 would tell you something about the value of home runs in full. However, the actual scoring system for this site gives you just 4 points per home run.
And of course, the different points allocations are different for DraftKings, so be sure that whichever site you're using has a clear rule system and that you know how points contribute to your overall winning.
Think about ballparks
In terms of play, ballpark factors are critical as some will be better for certain hitters than others. For example, Coors Field, Great America Ballpark, and U.S. Cellular Field are great for hitters, while Marlins Park and AT&T Park are better for pitchers. The field itself is definitely something to consider when developing your daily fantasy baseball strategy.
Focus initially on 50/50 games
A lot of people make the mistake of hopping into huge tournaments to get big wins when in reality they need to just figure out how best to learn the ropes of daily fantasy baseball doing 50/50 or head to head games. For these types of games, all you need to do is finish in the top 50%, rather than the top 15% like you will for bigger tournaments. So start out getting plenty of experience with these smaller games first.
Look at on base percentage
If you are playing on multiple sites, watch for differences in scoring. A lot of sites just give you points for standard fare such as hits, RBI, and runs, but some will also award points for players walking. If you are looking for players at the low end of picks, look for on-base percentages as part of your overall strategy.
Use Twitter as much as possible
Twitter is one of the best sources of research and information for MLB fantasy as you can see daily lineups and players who've been scrapped for each one. This means you'll have plenty of time to swap low-performing players out of your daily fantasy draft and sub in others who are better. You can also see what other players are doing in terms of their drafts, helping you make some picks that will give you a leg up on the competition.
Look for wins and strikeouts
If you have a hunch on a specific pitcher against a less than stellar team, your fantasy should roster should ideally be led by 1 or 2 serious pitchers who are up against bad teams. Pitchers should be able to get as many innings and strikeouts as possible, as long as they have a good shot at winning at the end.
These are some of the most important considerations when coming up with a winning strategy for daily fantasy baseball. Remember to look for different scoring rules across each DFS site, and keep an eye out for on-base percentages. Lastly, use Twitter as much as you can to keep up to date with current happenings in daily fantasy baseball. Stick to these basic tips and you'll be able to pick a winning draft – and see some serious winnings!