FantasyHub Review
There are many great fantasy sports sites out there, two of the main sites being FanDuel and DraftKings. However, for newer players or those who just want to experience a slightly smaller, high-quality fantasy site where you can donate your winnings to charity, FantasyHub is an excellent choice.
FantasyHub Review: Tons of Offerings… Even for Charity!
FantasyHub Site Overview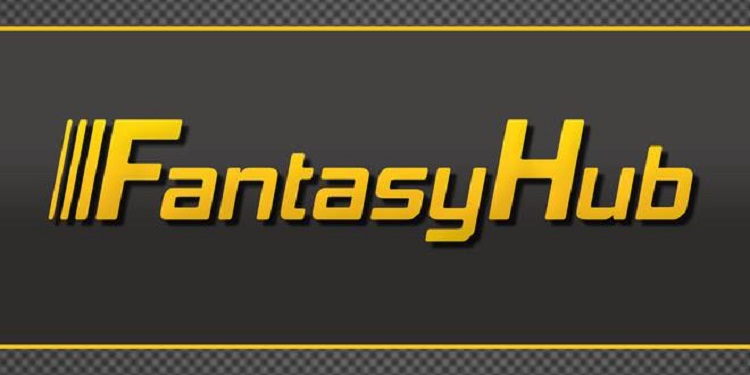 Like many fantasy sports sites, FantasyHub has the usual offerings (head to head, 50/50, and others). They've also got a unique feature: sponsored tournaments that include non-monetary prizes like Bo Jackson bats or signed Kurt Warner footballs. In addition, these tournaments actually let the site raise money for charity, which is FantasyHub's truly unique feature. You can always chose to donate your winnings to charity every time you play — and you get to choose how much and which charity. The site offers MLB, NBA, FNL, and PGA — as well as a NCAA March Madness challenge. FantsyHub plans to implement fantasy hockey and fantasy MMA as well, in the future.
Types of Games Offered
FantasyHub offers other unique types of games, such as Freerolls and Guaranteed contests. Guaranteed contests are a great way to get started on the site, offering price points that start at a quarter and go up to $25. Daily Doubles are similar to most double up games found on other sites, and Winner Take All competitions allow the winner to receive the entire entry's pool.
Site Interface
The site's interface is very beautiful, its design being clean and smooth. The developers have clearly focused on creating an interface that operates according to industry standards but also incorporates unique features. You'll see the Dashboard, Game Lobby, and my contests pages when you first sign up and view the homepage.
Within the game lobby dropdown, you can see payouts, scoring, charity options, and entries by your opponents, among other listings under the slate. GPP tournaments are down with a blocked "G", and to build your lineup, just hit the green Enter button. Here you'll see a basic lineup entry page, with filters to let you choose stats for the players you want to choose. Another feature unique to FantasyHub is that you can have a tiebreaker in every lineup. Tiebreaker rules are basic, where you predict the number of points your team is going to score, and if you do reach a tie breaker, the player who is closest to the actually guessed point total wins.
Other Unique Points of FantasyHub
FantasyHub offers several referral codes where you can get a 300% bonus when signing up. Putting together a roster is really easy but a lot of fun at the same time, making the DFS experience worthwhile on this site. Being able to earn tickets through the Hot Streak is also a great way the site can build their user base, and the more users, the more chances to win more money — because you'll have higher prize pools as a result.
Live Scoring Page
One of the exciting parts about FantasyHub is the live scoring page. You can see al the contests you are currently playing in, along with total entry amounts and current winnings. You can shift between lineups and see different leaderboards for the contest. Here you can see not just scoring and winnings, but also the chosen charity each team represents. This makes for a uniquely exciting experience on the site.
FantasyHub Scoring Rules
Unlike other sites, FantasyHub uses a different point structure. You can read about how they score each game type the the FAQ page, and it's critical to look ahead of time. The basics are the same — for example, in NFL, TD rushes = six points, while 2 point rushing conversions will give you 2 points. Depending on tournament type and the sport you choose, scoring will vary a bit, so be sure to read up on the specific rules of reach game and contest.
Withdrawing Funds
Just like other sites, FantasyHub lets you use PayPal to withdraw your earnings. Payouts are really easy on the site — and you can choose to get a check, but it will take a bit longer (up to 2 weeks). You'll need to win a minimum of $20 to cash out from your account.
Conclusion on FantasyHub
Overall, FantasyHub is an excellent site for new and experienced players alike. It's got a moderate prize pool, but the option to donate to charities makes it one of the strongest sites for players who don't want to just cash out automatically. Here, you can truly give back to the community. Their customer support is readily available, happy to help in whatever way they can to provide a positive, engaging fantasy sports experience.