Week 2 NFL Fantasy Sleeper Picks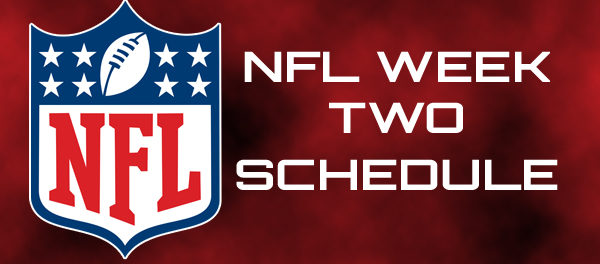 Week 2 NFL picks encompass a number of key players for daily fantasy football. It's not just about picking the best players with the most talent — it's more about finding those hidden gems that are ready to burst forth and play their best game. Week 2 NFL DFS picks are showing tons of promise and finding the best picks is completely within reach for players of all skill levels. One game that exemplifies this tactic is the Giants/Saints game from week 8 of the previous year. Looking to the past couple of games, we can easily make some good predictions for players coming into NFL in week 2.
Quarterback Epic Shootouts
There was a serious bang when Eli Manning and Drew Brees met on the field last year. The shootout was a 52-49 clash that allowed each of the teams to increase their skill and reputation. Against quarterbacks in the fantasy realm, this game allowed each of the teams' secondaries to finish thirty-first and thirty-second. However, the cornerback for the Saints, Delvin Breaux, was recently forced to take a break due to a leg injury. This has left Ken Cawley and De'Vante Harris in charge of covering the field in his absence. They're going to have to match up against Victor Cruz and Odell Beckham Jr., who have serious reputations.
Week 2 NFL Predictions
While the Giants brought on Eli Apple and Janoris Jenkins, two players who are sure to help out the team on the whole, Dak Prescott is coming to the fore as an NFL shiner heading way past Brees and Dan Marino in terms of speed and skill. Looking at Brees' numbers facing the Giants from the previous fantasy year, you might notice some serious, solid performance in terms of GPP for the cost.
Week 2 NFL Daily Fantasy Picks
Our top recommendations for picks from the major three fantasy sites, including Yahoo, DraftKings, and FanDuel, include WR Sterling Shepard, WR Victor Cruz, WR Odell Beckham, and QB Eli Manning. Cruz is a serious value while Manning paired with Brees and Cruz's receivers.
Other quarterback picks include Matt Ryan of the Atlanta Falcons and Blake Bortles of the Jaguars. Bortles showed very good production in the first week — especially against the Packers. Note that Ryan is not receiving much press lately, but is definitely a strong pick for fantasy in week 2. He's managed to complete nearly seventy percent of passes while proving able to match Derek Carr in terms of skill and shootout capability.
Running back picks include Jeremy Langford and C.J. Anderson. Anderson's price is a bit higher than most of our other picks, but he's worth it due to his performance in week one. Langford is predicted to have a highly rated performance in week 2, costing $18 on Yahoo, $4600 on DraftKings, and $6500 on FanDuel. Spencer Ware is one other RB pick you'll want to look out for. Thanks to his price and the value of PPR in DraftKings propositions, Ware is looking to be a good passing player — especially when run games don't seem to be an effective strategy.
In terms of wide receivers, it's hard to go wrong with Victor Cruz. This player proved himself by playing every one but 6 of the fifty-six offensive snaps fired off against the Cowboys. This shows that Cruz is coming out strong in terms of stamina and strength in the football field. Mike Crabtree is another strong pick, and while he had a few struggles in the Saints game, he still remains a good picks against Falcons defense.
Week 2 NFL Defensive Selections
Choosing a few good defensive players for your week 2 lineup is of utmost importance, too. Be sure to look for strong defensive players to ensure that your offensive game stays strong and is well-protected, but you don't suffer when it comes time to defend on the field. Josh McCown will be a favorite, as will Bill Belichick and Jimmy Garoppolo. Some good picks in terms of defensive games include the Bears vs. the Eagles, the Dolpins at the Patriots, and the Ravens at the Browns for week 2 lineups. The Bears have an excellent coach in John Fox, with the team playing hard against Carson Wentz, a rookie who's quickly earning his stripes on the field as evidenced in our first week of the NFL lineup. In Chicago, things may be different for him, since he'll be standing up against the Bears this time.