Tips on Winning at Fantasy Golf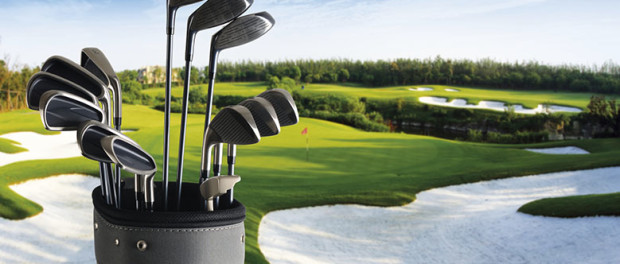 There are a number of great fantasy sports out there, and one of the most widely overlooked is fantasy golf. If you're a pro gamer, sports fan, or just someone who wants to earn some cash easily playing your favorite sport, fantasy golf is a great way to do it. Here are a few tips on how to win at fantasy golf online.
Fantasy Golf Tips
Basic rules
There are a number of different sites that feature opportunities for playing daily fantasy golf. DraftKings is one of the top, as well as FanDuel. The rules for DraftKings are followed in some form or another on most sites, so we'll discuss their format here.
The fundamental setup for playing daily fantasy golf is this: draft a squad of players, earning points based on how well they perform in the tournament you've elected to play in. You will have a salary cap that allows you to draft players, and your aim is to draft the best ones based on the amount of money you have to spend.
For daily fantasy golf, you can draft 6 golfers, who then score points per hole such as birdies, pars, and eagles. They will lose points per holes for a bogey, double and triple bogies, etc. For finishing the tournament, your players will score points, and for streak and bonuses, such as 3 birdies in a row or the low round of the day, you'll earn extra points. With your six golfs, the goal is to earn as many points as possible.
The importance of statistics
In figuring out your strategy for winning at fantasy golf, you'll quickly find it's important to know your stats to build your lineups. Stats help you determine the golfer's fit for each course — and also help you figure out which golfs are getting ready to have breakout performances.
The main stats to look at are driving distance and accuracy, ball striking, strokes gained putting, greens in regulation, adjusted scoring, and scrambling.
Expert picks and plays
The more you can read each week for your players and lineups, the more well-informed you'll be — leading to higher odds for winning. When you understand why the experts are making the picks they do, you'll get a feel for what you need to be looking for each week with your players. This will help you figure out which picks are more obvious and which are more understated.
Knowing the course
For each course your players are competing on, you'll need to do a little research to figure out what specific factors come into play. The length, size of greens, width of the fairways, depth of the rough, and potential hazards of each course are highly important. All of these factors play a part in figuring out which types of players you should be looking for. For example, you might need players who are great putters, good scramblers, good at playing long off the tee, or players that can hit accurate approaches. These factors all depend on which course you'll be playing on.
Additionally, knowing the course can help you determine which players to keep out of your lineup. If the course has thin fairways with a lot of trees lining it and a thick rough, you should be avoiding players who aren't very accurate playing off the tee. They'll have a lot of trouble scoring if they can't keep the ball in the fairway, even if they have really good driving shots.
Player form
Keep in mind that each golfer's form is just as important as their history on the course itself. Golf requires a great deal of confidence not just in one's shots, but in form, as well. If the player is having a hard time coming into the week, it will be difficult for them to miraculously turn things around. It's also true that when players start out well, in good form, they'll have a great level of confidence going into the week — so that's what you should be on the lookout for.
To get an idea of a player's current form, take a quick scan through each DFS site you play with. You will see event logs, which show the last ten events or so, with the last five being most prominent. Here, you'll need to look for the recent cut history — as well as average event finish for each event leading up to the week you are now in. You should be seeking golfers who are in top form with a number of past successes for each week's event.
These are just a few tips for getting started with your first wins playing fantasy golf online. Remember: look for players in good form, read up on expert picks, and keep an eye on current statistics to be as well-informed as possible.