Daily Fantasy College Basketball on DraftKings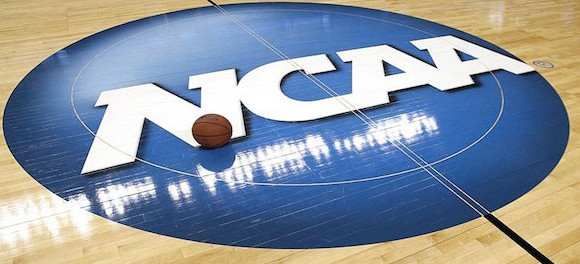 A fantastic sport to play on DraftKings, daily fantasy college basketball provides a ton of continual excitement and the possibility of major winnings. It contains a constant daily fantasy game night time and time again, and through DraftKings, you'll have a salary cap of $50k and an eight-player roster. Here is a quick breakdown on how to win at daily NCAA basketball on DraftKings.
Win Playing Daily Fantasy College Basketball on DraftKings.com
Know Scoring Rules and Roster Composition
DraftKings' roster composition is the basic eight player lineup of G, SF, PF, C, G, F, UTIL, and SG. You have an average cost per position of $6250 and an average salary range going from anywhere between $3000-12k. The scoring system is fairly simple: each point made is one point, each three pointer is half a point, assists are one and a half points, rebounds are one and a quarter points.
Steals and blocks are both 2 points each and a turnover is half a point, while a double double is one and a half point. Knowing the scoring system is key to planning your strategy in the long term of DraftKings.
Double Double Bonuses
With its unique combo of fixed and open spots, DraftKings makes for some great options in terms of fantasy basketball strategies. You'll have multiple positions with low qualifications, which makes for a really good setup on your roster. In addition, their salary algorithm is thought of as being not overly rigid but not too loose either.
With performance based scoring similar to FanDuel, DraftKings also gives you double double bonuses, so PGs and big men are super valuable. In terms of outperforming salary, it's critical to know how to get value from each player per night. Here are a few key strategies.
Value Per Player
First, the player might be on a hot streak and their salary isn't reflected yet. Second, that they are getting more play time because of injury or players out. Thirdly, they might have a favorable matchup against opposing positions, a favorable matchup against bad defense, or favorable matchups against backup opposing defense. The player might also be playing against teams that have recently made trades but are shorthanded, or they might be returning from injury which adds value to their teammates.
Player Projections
To win at daily fantasy college basketball on DraftKings, you absolutely must know which scores are necessary to project players. This means breaking down positions and categories, providing the baseline for correct projections of players who are going to outperform individual salaries.
College Possessions
One of the key aspects of daily fantasy college basketball strategy is the pace or tempo of the game. With slower paced teams vs. faster teams, it's better to take slower paced players who get more possessions. The shot clock of 35 seconds makes this difference per game pretty significant. Look for teams like Oklahoma, Iowa State, Texas, and UCLA. You can find tips from sites such as Kenpom.com.
Opportunities are Everything
If you are new to daily fantasy basketball, you will soon learn that for NCAA games, opportunity is key. Minutes will end up being opportunities, and those opportunities equal production. Injuries have more of an impact on DFS in terms of basketball more than other fantasy sports, because of this specific rule. When players get injured, both the production and minutes of that player will be carried by the backup players and remaining team members.
So one of your best ways to win is by using this strategy of having backups maximize your production from injuries. Don't be that contestant who forgot to get a cheap backup player before you started a particular spot. Thus, you need to monitor player updates constantly for every day of the game. It's a great idea to keep a separate tab up that has NCAA Player news going, so you can be on top of news coming out in creating each player lineup for fantasy college basketball.
Defense vs. Positions
Another thing you need to keep in mind is NCAA defense vs positions. These are specific rankings that show you how many fantasy points the team will give up for each position as it relates to the remainder of the league. Notice certain repeated trends like opposing PGs against specific teams, or targeting big guys — whichever specific strategy you might see. But DvP rankings will help you see certain matchups for each game night.
Expert Ratings
One last tip is to keep an eye on what the experts say. RotoGrinders has an NCAA Consensus section that shows you what they believe to favorable players for the season, and you can of course see similar rankings on DraftKings as well. The key is to stay up to do with current top picks for NCAA fantasy basketball.
This can be a superbly fun and exciting fantasy sport that results in huge winnings for daily fantasy college basketball. The main thing is to do plenty of research and understand DraftKings' scoring rules for NCAA fantasy as much as possible.