2016 Fantasy Baseball Tips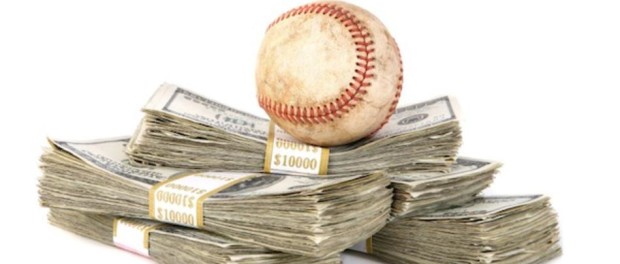 Now that 2016 is in full swing, the fantasy baseball season is quickly coming up. Like all fantasy sports, there are certain things you can do to improve your odds of winning big this year. Here are a few of our 2016 fantasy baseball tips.
2016 Fantasy Baseball Tips to Build a Winning Team
1. Research is everything
A lot of fantasy baseball competitors simply rely on their overall knowledge of baseball. While that might seem like common sense, in the long run, it pays to do your research. The problem is, for a timed draft, you can't do research quickly enough and will be forced to make panic picks — and those never end up well.
It's far better to build your own draft sheet from scratch, since there are numerous resources available to do so. Start by using team depth charts and player pages. These allow you to figure out each player's skill set and how he fits in to the team around him — which players he will be competing with, who in the organization could be blocking his chance for full time at bats, and his overall role in the lineup. Using a spreadsheet, you can click on each player linked to the depth charts for each team available.
Additionally, you can view sortable MLB stats and advanced MLB stats, as well as three year averages, on the stats pages. This will allow you to look at both skill and luck for each player's profile.
2. Know the rules and parameters for each league
The majority of fantasy leagues will be 5 by 5, or five hitting and five pitching categories overall. Standard hitting categories include home runs, runs batted in, batting average, stolen bases, and runs. Standard pitching categories include strikeouts, wins, ERA, WHIP, and saves. You might also find added categories such as slugging for hitters, walks and losses for pitches, or on base percentage. It's important to value players based on their contributions to each specific category based on league. For example, in a five by five league that uses on base percentage instead of batting average, many owners prefer this trend as it allows them to more closely approximate actual baseball value.
Additionally, being fully aware of each leagues rules allows you to take advantage of any loopholes. Maybe you can stash unlimited numbers of injured players, allowing you to pick good (but injured) picks for later in the season.
3. Know how to draft players
There are three major factors to drafting players based on their individual value: skills in each situation; stat lines for upcoming seasons; and which stats are most important in the league's context.
In terms of player skills, you should be looking at three year averages, last year's numbers, left and right splits, steals and caught stealings, ground ball and fly ball rates, and K:BB ratio, among others.
Also look at scouting. This includes defense, speed, batting eye, and raw power for hitters; for pitchers, look for movement, command, velocity, and repertoire.
Player health is another key factor. As players age, certain skills they acquire go up in value, while others may go down. Hitters usually get better until about 27 years old, declining slowly until mid to late 30s. Pitchers peak early in velocity but once they hit 30, they start getting very good for repertoire and mastery.
Hitters that have 700-1000 career at bats usually are the ideal picks. Pitchers may take a few seasons, however, to fully hit their stride. Nowadays, that's not so much the case; players generally come in very strong right away, not needing as much time to gain experience and mature. It's possibly due to the idea that players get more physically ready overall these days, and therefore are better prepared.
Finally, look at context when drafting your team. RBIs and runs are dependent on each lineup, while wins depend on WHIP, ERA, and run support. The organization of the roster and lineup determines playing time, opportunity, and batting order. Additionally, each league and division has unique differences. There's roughly a half a run difference between AL East and NL East pitchers, while stadium dimensions can also affect pitchers and hitters.
Conclusion
These are just a few of our 2016 fantasy baseball tips to get you started drafting your team this season. Remember to look at each player's skill set, strengths and weaknesses, and overall history, while also keeping in mind the individual league and platform's scoring rules. Do plenty of research ahead of time, and you'll be able to pick some winning players for this season's upcoming draft.